Types of Room Additions in San Diego
When you come to our end for your San Diego room addition project, our team will focus more on increasing the value of your home.
Here are some different options you can choose from:
Bump Out
Bump outs are a unique addition to your home. They can be used for a variety of purposes, and they're very functional. Bump-outs are especially useful for adding additional space to your home without doing any structural work. This means that bump outs are a great option for room addition in San Diego without having to make major renovations.
Conventional Home Addition
Room additions are a great way to make your home more comfortable and functional. Conventional additions add space to existing rooms in your home by making them bigger or adding an extra wall, but also can be used as a way to increase the value of your home.
When adding a room, it's important to consider its size and location in relation to the rest of your house.
Sunroom Addition
Sunrooms are a great way to expand your living space and make your home feel more like a home. A sunroom will give you so many benefits such as providing extra storage space, and adding value to your property by extending it outside of its original footprint.
Conversion Addition
A conversion addition is a great way to add additional space to your home without breaking the bank. This type of addition generally consists of one room that has been transformed into two or more rooms.
Bathroom Addition
With a bathroom addition in San Diego, you can make your home more comfortable and convenient. Your additions can include: a vanity, a sink, new fixtures mixed with different styles of tile, cabinets, furniture and lighting to create an appealing space that fits your needs.
Kitchen Addition
A kitchen addition can be a great way to add more space to your home. It's also a great way to make your kitchen look and feel larger, especially if you're planning on installing new appliances or cabinets.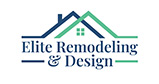 Our San Diego Room Addition Process
Our unique process confirms your room addition project is completed with great results from our first appointment until the end of the project.
Initial Consultation
Our team member will visit your home for an initial consultation.
Design
The 3D designs will be prepared and shown to the you.
Permit & Approvals
It is now time to apply the permit for the work from the San Diego local city council for the room addition project.
Remodeling/ Addition
After all the permitting process, room addition contractors start the remodeling work.
Final Inspection
After complete the project, The City Inspectors will do a final inspection.
San Diego Room Additions Requirements
When you are looking to get a room addition, you would need to make sure that it meets the requirements set by the San Diego City Office. This would help you get the permits on time and also avoids the chances of hassles later on.
When we work on your room addition project, we would ensure fulfils all the different requirements. You would be informed of all the rules and regulations that need to be followed and by striking a balance between your preferences and the requirements, the final design would be prepared and submitted to the City Office