Where to Start?
Getting ideas for your kitchen remodel can be daunting, so we have compiled our top 3 list of most requested kitchen renovations:
Changing The Kitchen Layout:
Open-layout kitchens are trendy these days. However, they are not the only option that you have. You can change the position of the islands or even get multiple entry/exit points to completely refresh the kitchen layout.
Multiuse Kitchens:
Your kitchen can be so much more than a cooking and prepping area. You can make use of multi-use kitchen ideas and transform them into a family-friendly hub with a desk and study area.
Kitchen Partitions:
Want to make your kitchen feel cozy without compromising on the open feeling? You can get kitchen partitions that not only divide the space into two but also lends character.
Many More Options!
Let's chat. Give us a call or send us a message and we will work with you to make your kitchen remodel truly unique to your vision.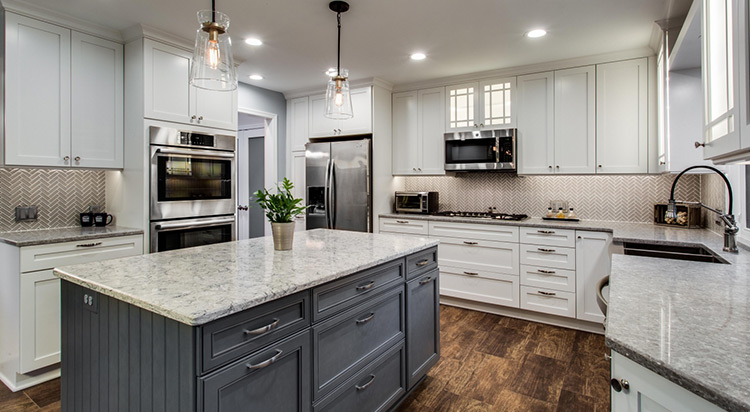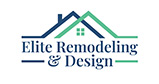 Our San Diego Kitchen Remodel Process
Our kitchen remodeling process is simple yet highly efficient. We focus on getting more work done in less time, without compromising on the quality of work.
You will be involved at every stage of the process. The project manager assigned to you will give you regular updates. At the same time, all attempts will be made to implement your ideas and make sure that the kitchen turns out just the way you want.
Here are the steps that we follow:
Initial Call
Things start when you give us a call or fill out our form. This will help us understand what your remodeling goals are and also help you discover how our services will help.
Home Visit and Consultation
Team members will visit your home to assess your kitchen space. Our hands on approach helps us understand your vision. Things like the budget will also be discussed.
Design and Estimate
Based on your preferences, we will begin work on the design. The design will both incorporate your vision and conform to all the local building codes for your city.
After we finalize the design and we are all in agreement, a detailed cost estimate will be provided to you. After agreement we are ready to get started!
Getting the Permits
The first step in the actual kitchen remodel process will be to apply for permits at the local city office. The application will be submitted and the inspections will be scheduled.
Construction
After getting initial approval, we will begin the build process. The build process will be further divided into the following stages:
Demolition – If there is a need, we will demolish the existing kitchen.
Structural Build Out – The carpentry crew will begin the framing work. Depending on the design, major construction work will be done.
Plumbing Wiring and HVAC Rough-in – If the plumbing and the wiring need to be re-routed, then they will be done at this stage. In most cases, the first round of inspections will be scheduled with the city inspectors at this stage as well.
Finishing Walls and Ceilings – At this stage, your kitchen will start to look like a kitchen. Insulation, drywall, and priming / finishing walls and ceilings will be completed.
Installing the Flooring – Based on the material that you choose, installing the flooring will be done at this stage.
Cabinets and Countertops Installation – If we are installing a new set of cabinets, then they will be installed at this time, along with the countertops.
Setting up Appliances – In the final stage of construction, the appliances will be installed.
Completion and Final Inspection
We will double check our work and then schedule the final inspection. After the inspector approves everything we are all done and your dream kitchen is ready!
Getting Kitchen Remodeling Permits
Kitchen remodel permits are needed whenever you alter parts of your kitchen. Here is the process we follow: