Our Remodeling Process
We believe that if you adopt the right process, you can get the work done faster and more efficiently, without cutting corners with the quality. That's why a customized process is followed that takes into consideration your unique requirements and helps you to achieve your design goals.

1
Consultation
Things start with a detailed discussion with you to understand exactly what you want. A plan will be drawn to achieve the set goals.

2
Design
Work will begin on the designs based on your needs and the local building codes. Changes will be made according to your input.

3
Permit
It is important to start the permit process as soon as you approve the design. Our team would handle the applications, schedule appointments with inspectors, and everything else.

4
Build
If there is a need, the existing space would be deconstructed and then we will start with the building process according to the design. Rest assured, work will remain on schedule and meet deadlines.

5
Completion
A final check ensures that everything is done to perfection before the final city inspection. Once they give their approval, you can enjoy your new-look home.
The Advantages of Hiring Elite Remodeling & Design
There are a lot of things that make us the preferred remodeling company in San Diego. Some trust us for our experience, some recommend us for our professionalism whereas others might rate us highly for our ability to get the work done on time. Here are some of the advantages that you get when you hire us for your project:
Proper Planning
Planning is key to a successful remodeling project. A proper schedule would be prepared where all the tasks would be divided into stages and a deadline would be assigned for them. Steps will be taken to procure the required products and materials on time to avoid delays.  Our risk mitigation plans minimize the chances of any unexpected challenges and even if they arise, we would handle them efficiently.
Project Management and Tracking
A dedicated project manager will be assigned to your project. They will be your point of contact for all the details of the project and also be responsible for proper coordination among all the departments. All the safety regulations will be followed to protect our team members as well as your family and property.
Complete Communication
Remodeling a home can be challenging. You want to get updates and know what would be done and how. To give you complete peace of mind, our project manager will provide you with regular updates. We believe in complete transparency and clear communication with our clients.
ELITE REMODELING & DESIGN
Find the Right Financing
We help you go over all the financing options like cash-out refinance, home equity loans etc. and help you choose the right one. You can also consider Fannie Mae Home Style or Home Path loans as well as the FHA 203K Loans which can give you amounts of up to $697,500 in San Diego county.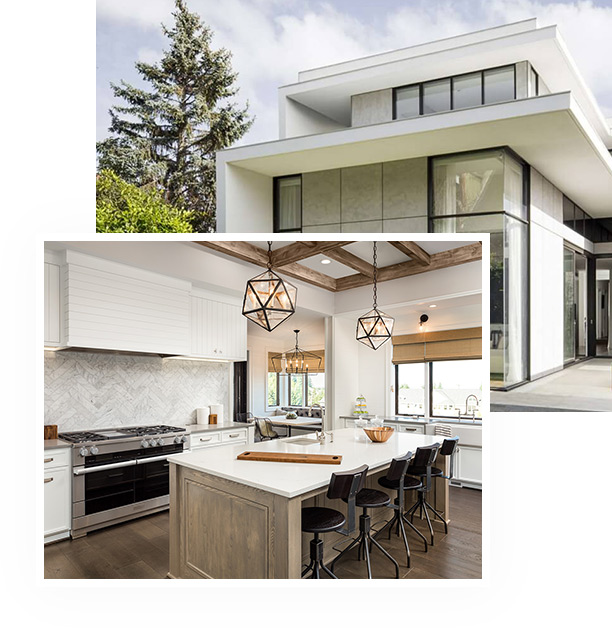 Get A Quote
Having an idea about the cost of remodeling is important to you as a homeowner as that helps in planning and budgeting. Right at the start of the project, we would give a project estimate with the following features:
Detailed Estimate
Our estimate will give a detailed breakdown of the costs. You would know exactly where your money would be spent.
No-Obligation
As a homeowner, you want to get the best deal and we respect that. That's why you would not be obligated to use our services after we give you the estimate.
No Hidden Charges
What you see is what you have to pay. We don't have any hidden charges or make expenses that were not there in the quote. We want our relationships to be built on transparency.
Elite Remodeling & Design
What Our Clients Say?
At Elite Remodeling & Design, we value our clients and make sure they get the best quality work. This commitment to our clients has helped us earn accolades, and more importantly, the trust of our clients
"They are easily the best San Diego remodeling contractor. I wanted some work on my bath and I was so impressed that I ended up renovating my kitchen. I really admire their professionalism and prompt communication. I would definitely recommend them"
– Sarah McCarthy
All feedback


We worked with Avi and team to renovate our hall bathroom and couldn't have had a better experience.