ADU - What Is it?
An ADU (Accessory Dwelling Unit) is a secondary housing unit that is popular with residents looking for additional space to accommodate new family members. It provides more square feet in an existing property, without having to buy a new home.
ADUs can come in many sizes and styles. Let's understand the different types of an accessory dwelling units in San Diego.
Detached ADU
Detached ADUs are dwellings that are not attached to any other structure on the property.
Attached ADU
Attached ADUs are units added to a home or other structure.
Garage Conversion
A garage conversion converts an existing structure into a fully functional living space.
Junior ADU
A junior ADU is a miniature version of any of these options, measuring less than 500 square feet.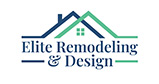 San Diego ADU Construction Process
From the primary design plan and conceptualization through city permits, approvals, inspections, and renovation, Elite Remodeling & Design complete a project in accordance with the ADU construction codes.
Initial Inspection
We will come to your property and discuss setbacks, model alternatives, placement, and utility hookups. This is where we will validate your eligibility for an ADU and go over any additional restrictions your project may have. With this information, we will provide you with an estimate.
Permits
As a team of Elite Remodeling & Design, we understand the ins and outs of California state ADU building rules, as well as how to secure permits from the Department of Building & Safety. We assist our clients in submitting a precisely designed layout-design plan that requires less time to be authorized.
ADU Construction/Conversion
We provide all kind of solutions to ensure that your ADU stands out from the crowd and satisfies all space needs. It might be an attached or detached ADU, or it could be a garage converted ADU.
Final Inspection
When the ADU is ready for a final walk-through, we talk about the finishing touches and any last-minute issues. You will be able to move in once you have obtained a certificate of occupancy from your local municipality.
Permitting For San Diego ADU
You should have secured loan pre-approval before applying for ADU permits (if required for your project). If your city or municipality has zoning regulations, you must also need zoning permission. After you've completed those requirements, here's how to apply for an ADU permit.