Remodel Your Bathroom According to Modern Trends
Whether you want to do a complete bathroom remodel with a new design or modern upgrades to your present bathroom, at Elite Remodeling & Design, we remodel bathrooms according to your choice. This not only makes the bathroom look stylish but also enhances its functionality.
Here are some of the trends that you should try out when you are remodeling your bathroom:
Shower and Bath Combination
Combining the shower and bath not only saves space but also brings a certain elegance to your bath by freeing up the space. Instead of boring old shower curtains, you can use a glass divider to hold the full shower and tub.
Wet Room
If your bathroom has enough space, you can surely consider getting a wet room that separates the dry and wet areas of the bath. Just create an interior shell that can withstand the wet conditions of the shower and you would be done.
Indoor Outdoor Merger
Want to have a truly relaxing experience while taking a bath? Does your bathroom face the backyard? Great! Take down the walls and install large windows that give you a bathroom with a view of nature. The ample amounts of sunlight will also brighten up the space.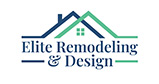 Our San Diego Bathroom Remodel Process
Bathroom remodeling in San Diego can be divided into several steps. Our San Diego bathroom remodeling contractors would be with you at every stage to ensure that you get the right guidance to make the right calls.
To make the process hassle-free, a project manager will be assigned to your work. The manager will be responsible for coordination among all the departments and give you all the updates. San Diego County and California State Residential building codes will be followed at every step to avoid issues in the future.
Here are the steps that we follow:
Initial Call
When you give us a call, we would have a brief chat with you to understand what your objectives are and how we can help you with your bathroom remodeling project. A home visit will be scheduled at a time convenient for you.
Home Visit and Consultation
During the home visit, there will be a further discussion with you to gain more insights and also assess your bathroom.
Design and Estimate
Based on your discussion, a 3D design will be prepared to help you visualize your remodeled kitchen. Changes would be made according to your suggestions.
Obtaining Permits
After finalizing everything and signing the letter of intent, applications would be made for bathroom remodeling permits at the local city office. Inspections would be scheduled.
Construction
After getting the initial approval, we will begin the remodeling process.  Care would be taken to cause minimal disruption to your normal routine.
Obtaining San Diego Bathroom Remodeling Permit
As a professional San Diego bathroom remodeler, we deal with the process of getting remodeling permits for your bathroom. This can often turn out to be a lengthy process, as it can take as many as six weeks to get the permits. Here is the process that should be followed: